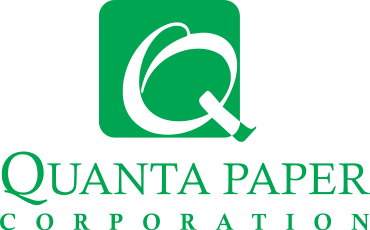 To contribute to building a sustainable future is our key guiding principle at Quanta Paper Corporation.
At Quanta, we define success as the ability to sustain the business through the Triple Bottom Line (Elkington, 1994) – Profit, People and Planet.
We invest in top-of-the-line equipment, and world class research and development that make us a competitive player in the market.
We invest in our people by providing a work environment that is conducive to their personal and professional growth.
We are an eco-friendly company founded on the belief that protecting our environment is as important as achieving business success.
We differentiate our selves from our competitors by using post-consumer fiber or wastepaper as raw materials to produce eco-friendly paper products like bathroom tissues, table napkins and paper towels. We also offer premium-grade tissue paper products using virgin pulp that were responsibly harvested from man-made tree farms certified by the Forest Stewardship Council (FSC).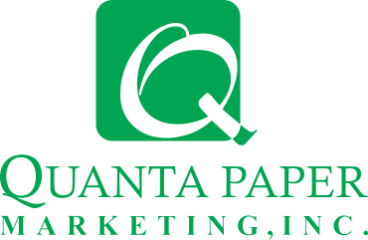 Quanta Paper Marketing, Inc. is a member of the Quanta Group of Companies that caters to the retail industry through strong partnerships with distributors, national and local key accounts, wholesalers, as well as small and medium size retailers.
We offer a diversified product portfolio of products that include tissue paper, baby care, feminine care, oral care, cleaning solutions, and personal protection products.
We have a well-established Consumer Sales network deployed across strategic locations nationwide. As your principal, we understand every unique challenge in your business, that is why we provide sales and marketing support to ensure sales targets are steadily achieved.
We constantly equip our consumer sales team with practical skills and tools they can effectively use in the trade. They can be your reliable ally in moving your business forward and beyond.
We value the confidence that our customers and business partners have entrusted in us. With this in mind, we make it our purpose to always give them the best value for their trust and partnership.
From distribution partnership to social responsibility program collaborations, in every step of our trade journey, we grow together.

We and the company we serve are partners in protecting Mother Earth
Ecohygiene Institutional Sales Corporation is a member of the Quanta Group of Companies that caters to institutional customers like hotels, resorts, restaurants, hospitals and private government offices.
We can customize products and services according to your needs and preference. Our Institutional Sales Team is well trained and experienced in understanding the needs of your business/agency for high quality but cost-effective products for your customers or employees.
We are a one-stop-shop for your tissue, hygiene, and cleaning requirements because we can provide you with multiple options from our wide portfolio of products and services.
Tissue paper products in various formats
Hygiene products for personal care and protection
Cleaning products for your waste collection and sanitation needs
Dispensers that ensure safe and hygienic access to products
At Eco Hygiene we give you options, but more importantly we provide you the solution.
Our Eco-friendly tissue is made from 100% recycled paper, contributing significant reduction in waste paper.
Our Premium tissue products are made from virgin pulp certified by the Forest Stewardship Council. This assures that the wood fibers we use in our production are obtained in a responsible manner that protects habitats, soil and worker rights.
Our brand, Eco-Hygiene is awarded by the Green Choice Seal of Approval. Our Company undergoes rigorous audit on a regular basis to ensure full compliance to rules and regulations set forth by the Green Choice Philippines.
Our Institutional Sales Team are well experienced to help businesses customize their hygienic tissue needs. They are across strategic locations nationwide, serving various accounts both private and government.
More than being your supplier, we serve as a long-term partner in our collective aspiration of a sustainable future.
Quanta Foundation, Inc. (QFI) was established in July 2019 to further expand and institutionalize the numerous community development, charity work and financial support programs being implemented by Quanta Paper Corporation. It is the advocacy of QFI to create positive changes in the lives of young children and influence significant developments in various communities around the country. With special focus on education and the environment, QFI programs are centered on enabling young children and protecting the environment they live in.
A portion of Quanta's gross sales is placed in Quanta Foundation, Inc. to fund its various programs which are categorized into two:
The Quanta Educational Support Fund
Big dreams come in small packages.
One day, during an interview with one of our scholar kids, I was deeply touched with what she told me, "I'm hungry most of the time, but I still want to go to school, because I want to learn, I want to be successful, so that I can take good care of my family when I grow up." Her tiny frame could not mask the conviction that was in her voice when she talked about her dream to finish school, find a good job, and provide for her family. At that moment, I knew that there are others like her out there who need help. (Steven Leung, president and CEO of Quanta Paper Corporation).
It is unfortunate that there are many Filipino children who go to school hungry and fail to give full attention to their classes. Going to school hungry results in weak attention span, lower energy and poor learning retention.
Quanta Foundation, Inc. is sponsoring daily meals of hundreds of under privileged Filipino children by partnering with public schools in different parts of the country. Through the school's feeding program, QFI is assured that young children are given nutritious food every day, to fuel their body, mind and spirit and allow them to reap the benefits of proper education.
QFI funds are also used to support the education of Quanta scholars by providing for their school fees, books and school supplies.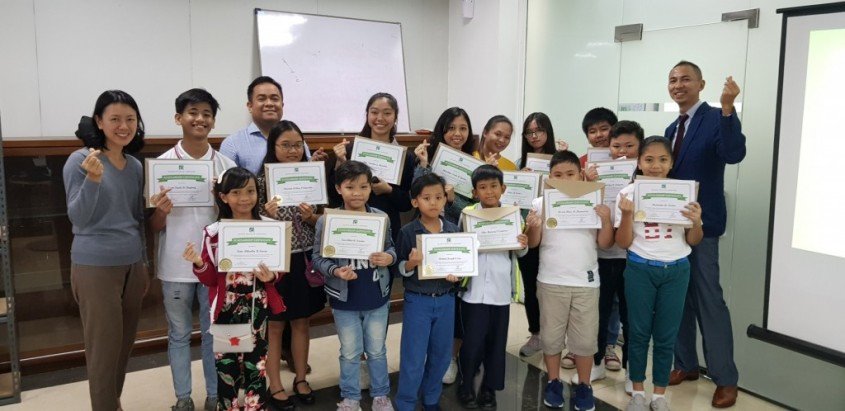 The Quanta Environmental Care Fund
Mother Earth needs our help.
In an article of Global Footprint Network, it was confirmed that "since the 1970's humanity has been in ecological overshoot." This means that mankind is using up the earth's resources faster than it can regenerate or reproduce. At the rate we are going, we need an equivalent of 1.75 Earths to generate the resources we need and absorb the waste we produce.
Climate change has been the biggest indicator of our world's environmental crisis. Global warming results in a significant rise in temperature, melting glaciers and rising sea levels. The website www.nature.com, talked about coastal flooding in the year 2050 which will submerge and possibly erase major coastal cities around the globe. When this happens, our children and the rest of our future generation will suffer the consequences of our present wrongdoings. Overfishing, overharvesting resources, improper waste disposal, are just some the sins of mankind.
QFI's Environmental Care Fund is used to support organizations who are passionate in the preservation and protection of our natural resources. Programs like tree planting and nurturing, environmental awareness campaigns and community education are just some of the ways we show our care for the environment. We believe that by sustaining Mother Earth, she will sustain us in return.